Kozhikode Railway Station (CLT)
कोष़िक्कोड रेलवे स्टेशन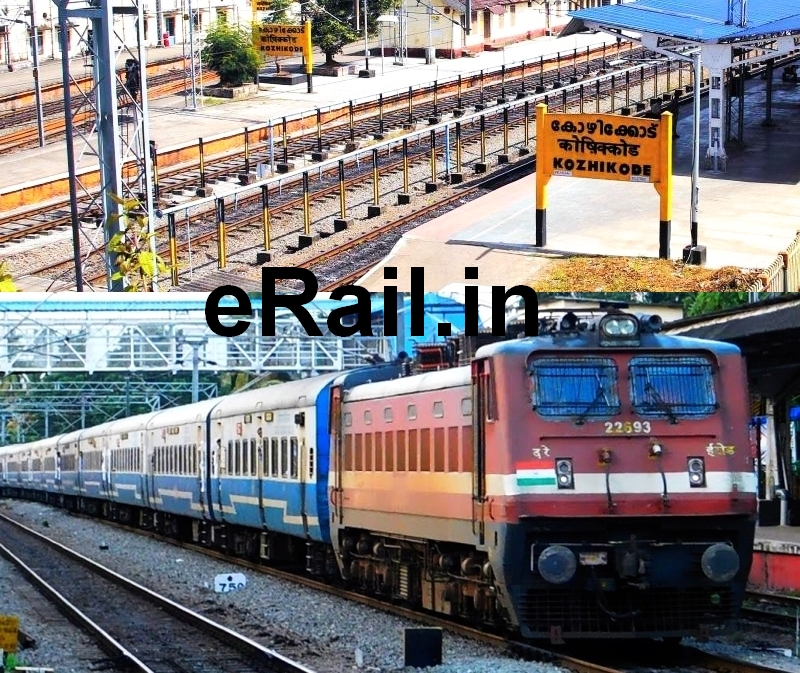 Kozhikode railway station also known as Calicut railway station is railway station in the city of Kozhikode, India.
The railway line to Calicut (now Kozhikode) was opened to traffic on 2 January 1888 and at that time was western terminus of the Madras Railway. The first line in Malabar was laid between Beypore and Tirur, the former an important port town, in 1861. With the arrival of the new line to Calicut and its growth as an administrative centre, Beypore diminished in significance and the railway line to it was subsequently abandoned.
The station houses several vintage fixtures including a recreation club named the Railway Institute built by the British adjacent to the station in 1888 to serve as a venue for the social life of the Railways' employees, and a cast iron mechanical pumpset that was imported from England to pump water into steam locomotives. The 125th anniversary of the station was celebrated on 2 January 2013.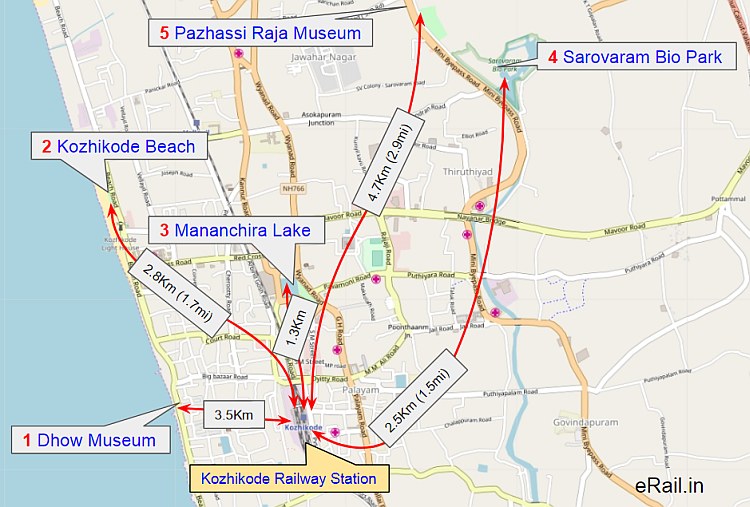 Best Place to Visit Near Kozhikode Railway Station
Dhow Museum : 3.5 km from Kozhikode Rly Station
Kozhikode Beach : 2.8 km from Kozhikode Rly Station
Mananchira Lake : 1.3 km from Kozhikode Rly Station
Sarovaram Bio Park : 2.5 km from Kozhikode Rly Station
Pazhassi Raja Museum : 4.7 km from Kozhikode Rly Station
| | |
| --- | --- |
| Platforms | 4 + 1 bay platform |
| Parking | Yes |
| WiFi | Yes |
| Public Transport | Yes |
| Retiring/ Dormitory Rooms | Click Here, (How to book) |
| Cloak Room | Yes |
| Restaurants | Yes |
Distance between Calicut Airport and Feroke Railway Station is 17 kms or 10.6 miles.
Distance between Kozhikode Railway Station and Ksrtc Bus Stand is 2 kms or 1.2 miles.
Prepaid Taxi and autorickshaws are available to anywhere from both sides of Kozhikode Railway Station.
Hotels Near MuKozhikode Railway Station
Westway Hotel : 4.4 km from Kozhikode Rly Station
The Raviz Calicut : 3.2 km from Kozhikode Rly Station
Hotel King Fort : 500 m from Kozhikode Rly Station
Hotel Maharani : 2.1 km from Kozhikode Rly Station
Khaleej Residency : 3.2 km from Kozhikode Rly Station