Station Code: RTM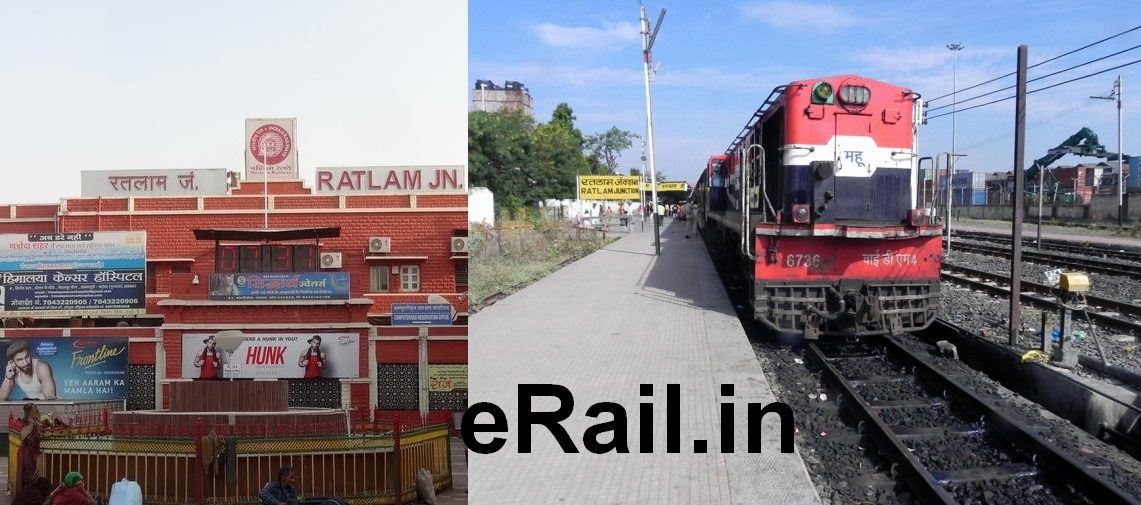 Ratlam railway station phone number is 077086 05102.
Ratlam railway station address is Station Road, Bapu Nagar, Ratlam, Madhya Pradesh 457001.
Ratlam Junction railway station code is RTM. Ratlam railway station situated in Madhya Pradesh. It is a major rail junction on the New Delhi–Mumbai main line There are four major railway tracks which pass through Ratlam City, these are along Dahod, Fatehabad Chandrawatiganj Junction, Nagda Junction and Chittaurgarh Junction. Ratlam is connected to Indore and Neemuch via National Highway no. 79. Ratlam is well-connected of major stations of India- Pune, Solapur, Yeshwantpur(Bangalore), Puri, Jodhpur, Ahmedabad, Asansol, Gaya, Mumbai etc.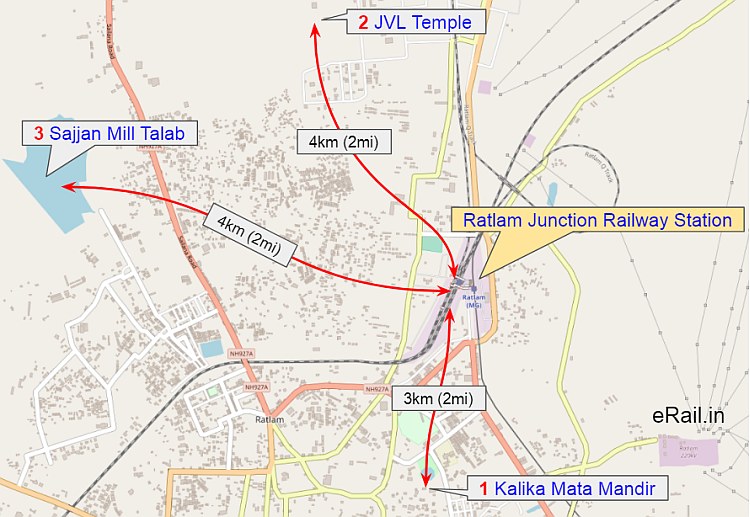 Tourist Places near Ratlam Junction railway station
Kalika Mata Mandir 2.5km from Ratlam Junction railway station
JVL Temple 3.7km from Ratlam Junction railway station
Sajjan Mill Talab 4km from Ratlam Junction railway station