Station Code: MYS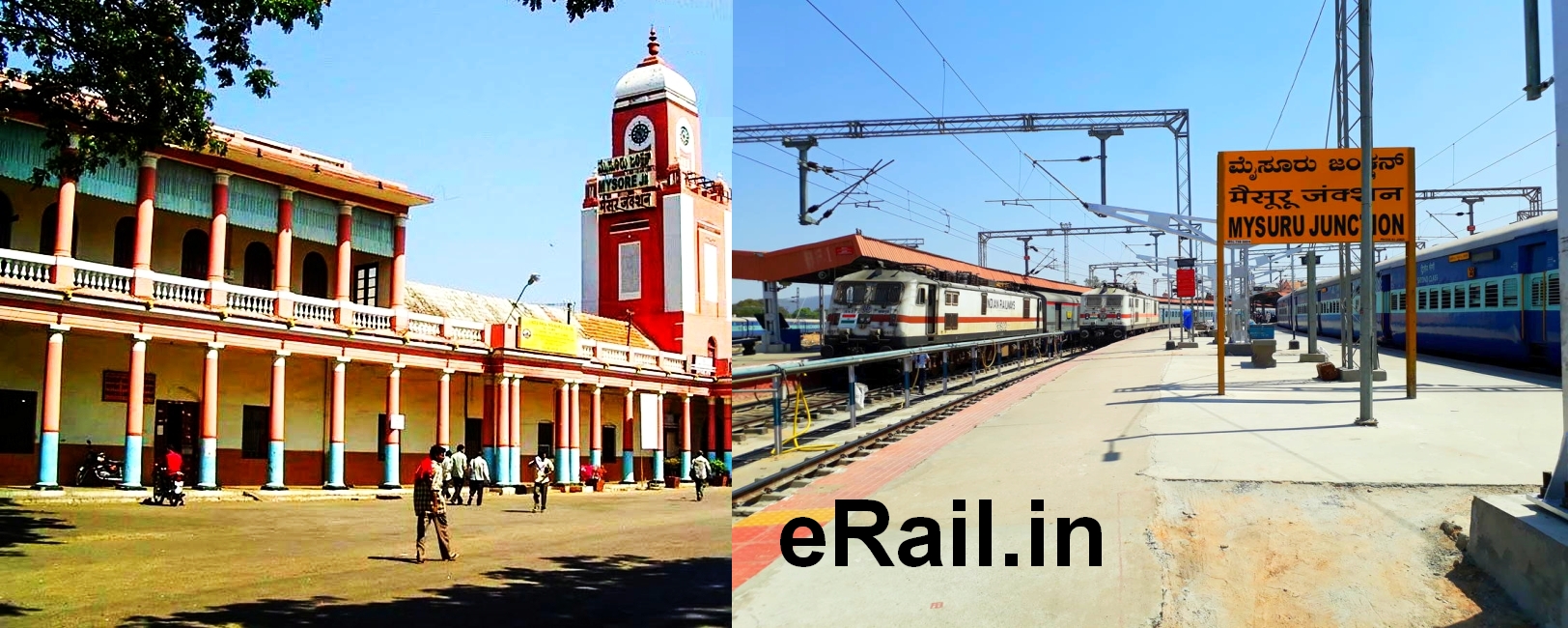 Mysore railway station Address is "Mysore Junction railway station, Medar Block, Yadavagiri, Mysuru, Karnataka 570001".
Mysore railway station phone number is 0821-2521751.
Mysore railway station website is Mysore Division it's under the South Western Railway Zone
Mysore railway station retiring room,There are 6 AC retiring rooms for Rs.1200/day for each room and 6 non-AC retiring rooms available with double beds only for Rs.850 per day for each rooms. Dormitory type retiring rooms also available with 10 beds for Rs.100 per bed(price may be vary). like other stations women are not allowed to stay in dormitory retiring rooms.The retiring rooms at this station have been provided with large LCD television and Wi-Fi. P&T Phone- 0821-2363459.
Mysore railway station facilities are Enquiry counter, Parking, WiFi, Retiring/ Dormitory Rooms, Cloak Room, PRS Centers, ATMs, Ticket Vending Machine, Self Printing Ticketing Systems, Medical Aid, Foreign Tourists etc.
Mysore railway station code is MYS. Mysore railway station is a station on Mysore-Bangalore railway line serving the city of Mysore, Karnataka, India. Previously Mysore was connected to Bangalore by a meter-gauge line, which has now been converted to double line broad gauge.
Close to the railway station is a museum which has exhibits of vintage locomotives. It was established in 1979 by the Indian Railways, and the second such museum after the one in Delhi. One of the exhibits is the Maharani Saloon Carriage, with a kitchen and royal toilet, dating back to 1899, belonging to the Mysore Royal family. Wooden doors and pillars of the old Srirangapatna Railway Station are also on display.