Station Code: NK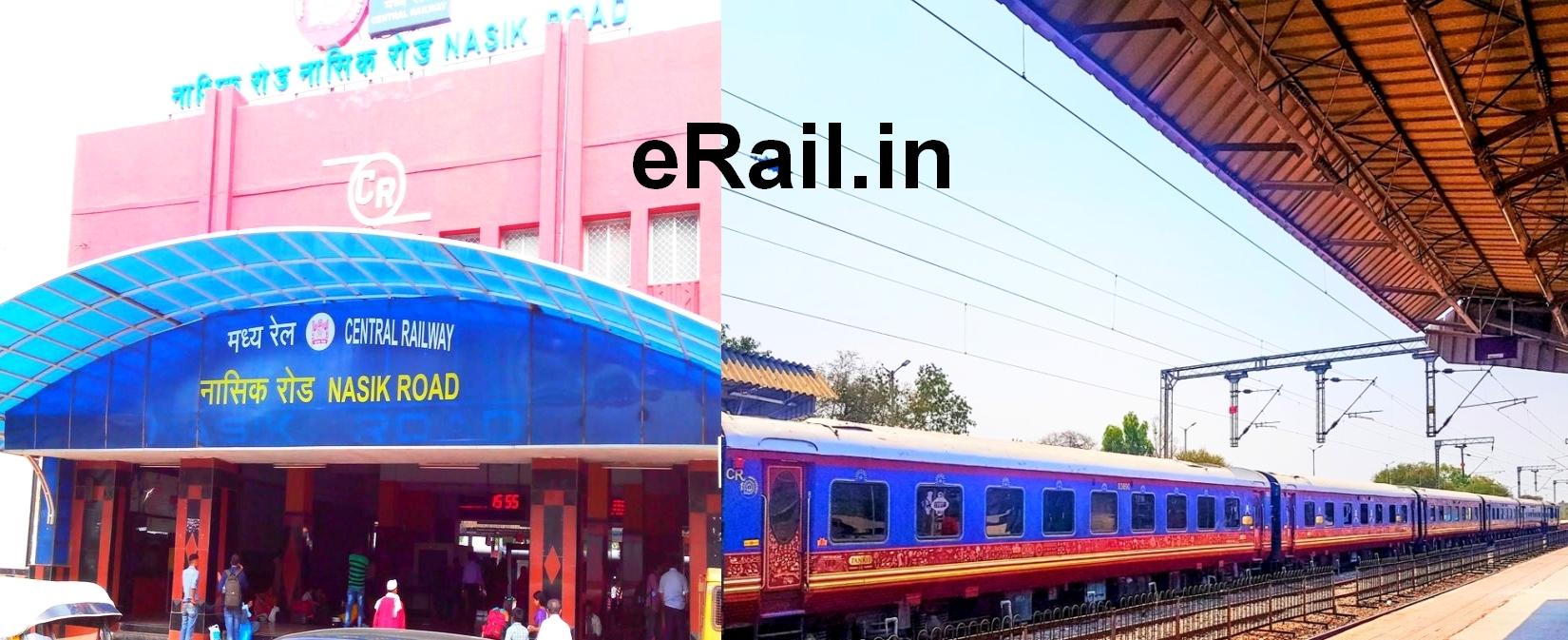 Nasik Road Railway Station address is P&T Colony, Rajwada Nagar, Deolali Gaon, Nasik, Maharashtra 422214
Nasik Road railway station phone number is 0253 2572715, 0253 2461274.
Nasik Road Railway Station Code is NK. Nasik lies in the northern part of Maharashtra state,The city's tropical location and high altitude combine to give it a relatively mild version of a tropical wet and dry climate.Temperatures rise slightly in October, but this is followed by the cool season from November to February. The cool season sees warm temperatures of around 28 °C during the day, but cool nights, with lows averaging 10 °C, and extremely dry air.
Nasik Road railway station is amongst the top hundred booking stations of Indian Railway. It is smaller than Manmad Railway Station.Nasik Road station has been awarded as 6th cleanest railway station in A1/A category in India by Indian Railway(2016 survey). It is only railway station in Maharashtra to rank at top 10 position.
How to reach Trimbakeshwar Shiv Mandir from nasik road railway station ?
Nasik Road Railway Station to Trimbakeshwar Shiv Mandir distance is almost 37km, Take a bus to Nasik CBS from Nasik Road Railway Station and thereafter a bus to Trimbakeshwar. MSRTC buses are available from Nasik CBS to Trimbakeshwar at regular intervals, the other option is hire a cab from railway station but this will be little bit expensive.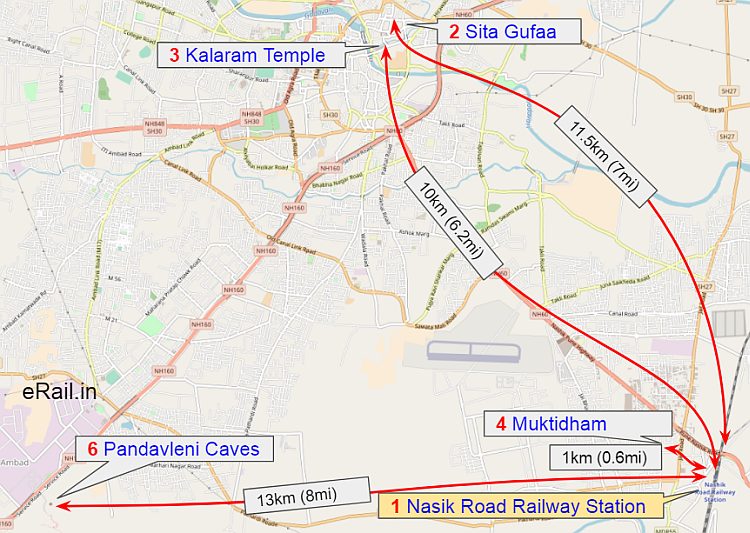 Tourist Places near Nasik Road Railway Station
Muktidham 1km from Nasik Road Railway Station
Kalaram Temple 10km from Nasik Road Railway Station
Sita Gufaa 11.5km from Nasik Road Railway Station
Pandavleni Caves 13km from Nasik Road Railway Station