Station Code: RNC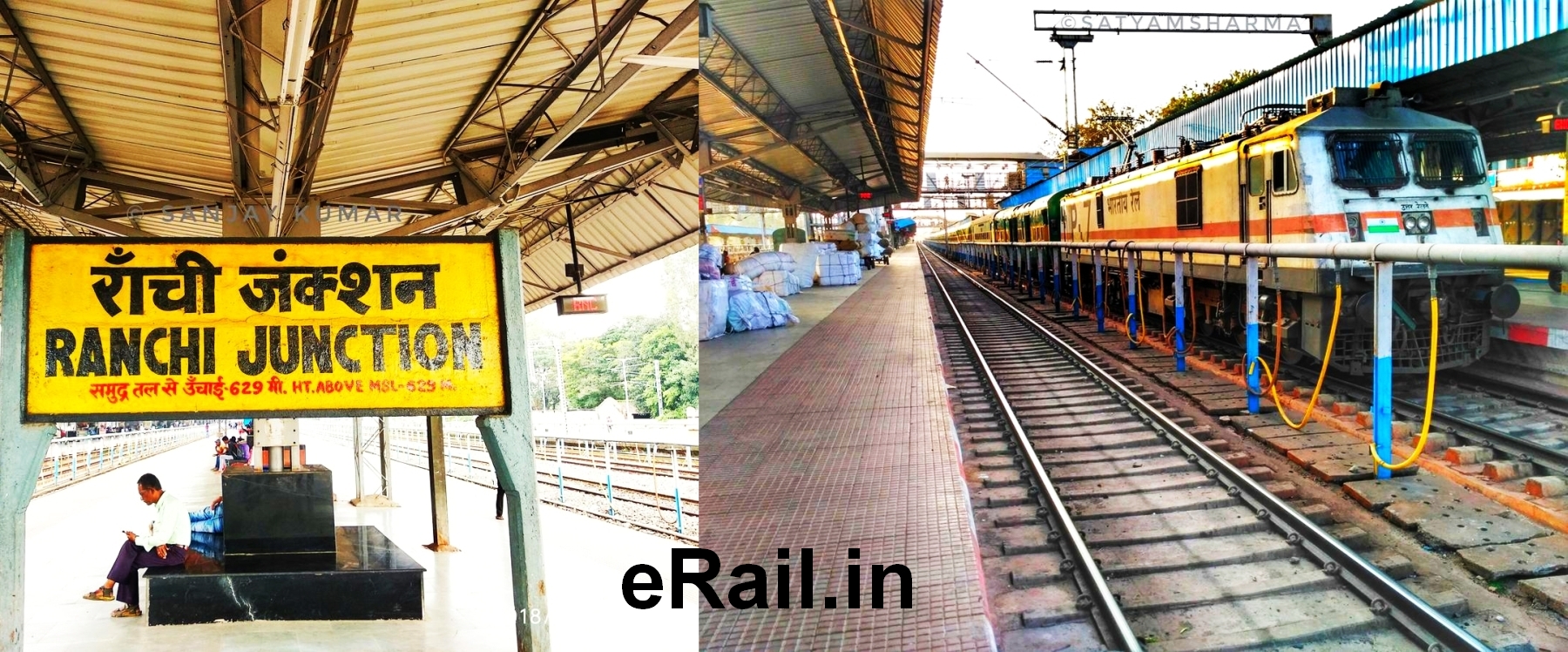 Ranchi railway station enquiry number is Railway Enquiry 2460488, 2461404, Railway Booking & Reservation 2461616, Station Manager, Ranchi 2460013, 2461404.
Ranchi railway station code is RNC. It is the main station of Jharkhand.Ranchi Station is also the headquarters of the Ranchi division of the South Eastern Railway Zone of the Indian Railway. The Ranchi Junction railway station is connected to most of the major cities in India by the railway network.
Ranchi has trains running frequently to Delhi, Kolkata and Patna. As of 2012 Ranchi Station is being renovated and developed in the lines of Jaipur railway station. The ceilings of the Unreserved Ticketing System and the Passenger Reservation System are being beautified with scenery.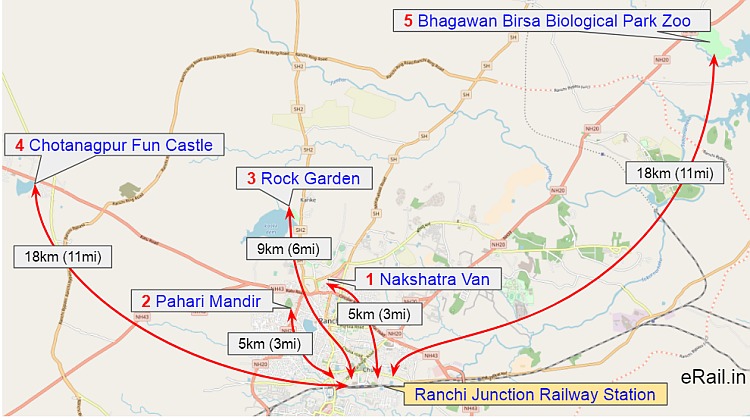 Tourist Places near Ranchi Junction railway station
Nakshatra Van 4.8km from Ranchi Junction railway station
Pahari Mandir 5km from Ranchi Junction railway station
Rock Garden 9.2km from Ranchi Junction railway station
Chotanagpur Fun Castle(Ratu Park) 18.2km from Ranchi Junction railway station
Bhagawan Birsa Biological Park Zoo 18.5km from Ranchi Junction railway station