Tatanagar Railway Station (TATA)
टाटानगर रेलवे स्टेशन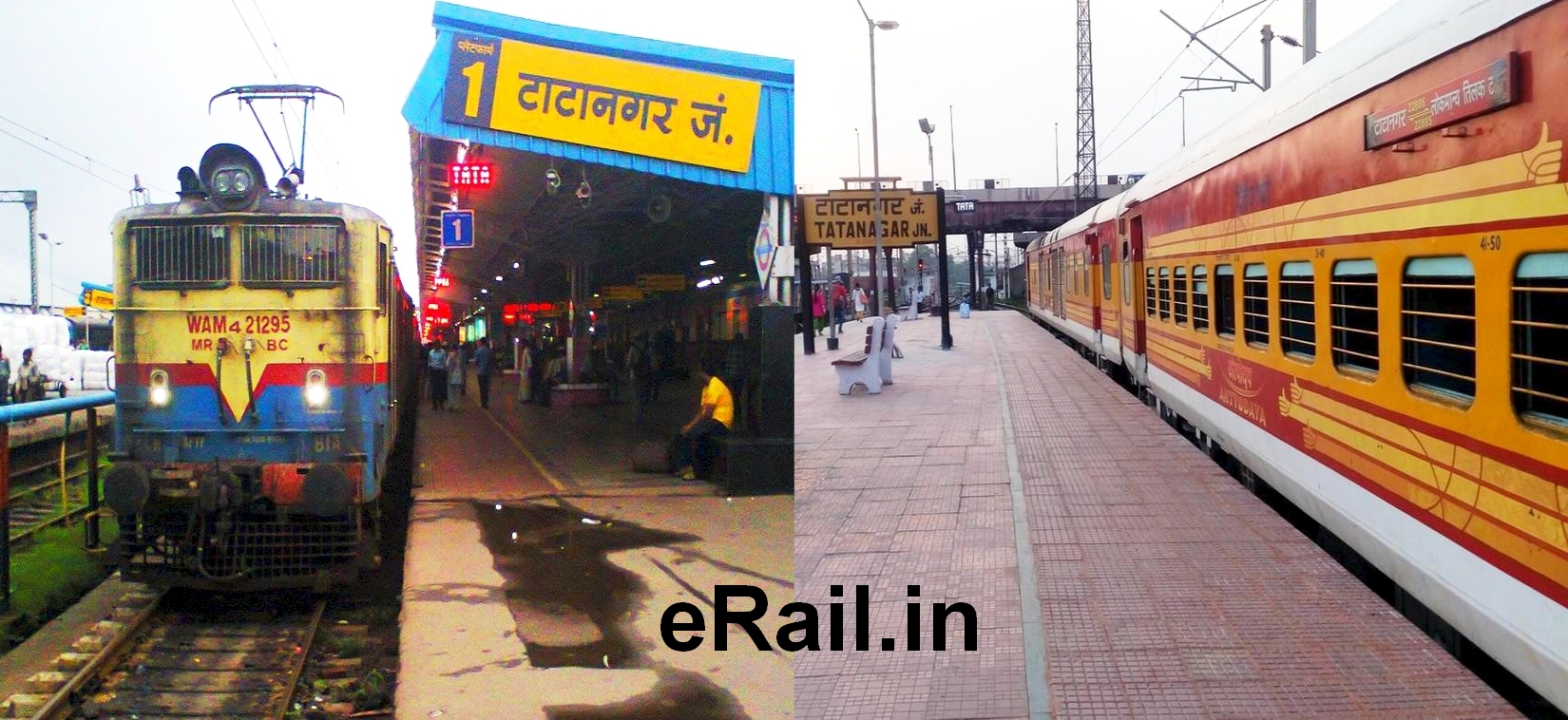 The Tatanagar Railway Station (station code TATA) is the main railway station serving the city of Jamshedpur in the Indian state of Jharkhand. Previously, it belonged to the state of Bihar before a portion of south Bihar came to be incorporated into the new state of Jharkhand.
Tatanagar is a Junction station and is located on the Howrah-Nagpur-Mumbai line of the Indian Railways. It has 5 platforms and handles around 100 trains each day. Most westbound and northbound trains and some important trains to other parts of the country originate at Tatanagar Railway Station.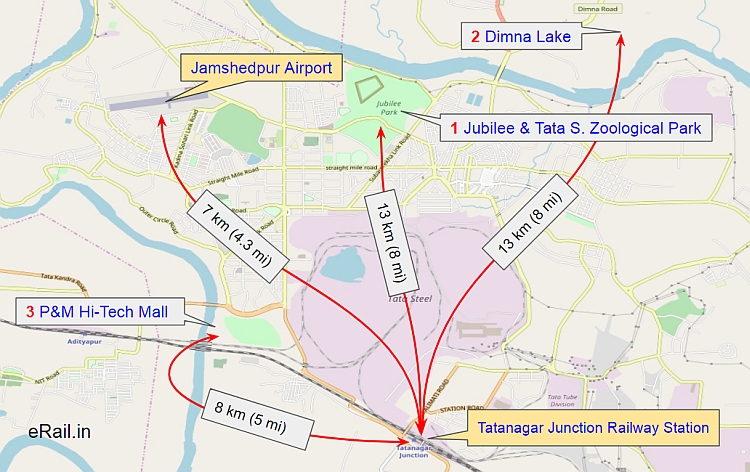 Best Place to Visit Near Tatanagar Railway Station
Jubilee Park, Sakchi : 13.3 kms from Tatanagar Rly Station
Dimna Lake : 22.9 kms from Tatanagar Rly Station
Tata Steel Zoological Park : 12.4 kms from Tatanagar Rly Station
Dalma Hilltop Wildlife Sanctuary : 44.0 kms from Tatanagar Rly Station
P&M Hi-Tech City Centre Mall : 8.0 kms from Tatanagar Rly Station
| | |
| --- | --- |
| Platforms | 05 |
| Parking | Yes |
| WiFi | Yes |
| Public Transport | Yes |
| Retiring/ Dormitory Rooms | Click here, (How to book) |
| Cloak Room | Yes |
| Restaurants | Yes |
Distance between Sonari Airport and Tatanagar Junction Railway Station is 7 kms or 4.3 miles. It takes 8 minutes.
Distance between Tatanagar Railway Station and Mango Bus Station Jamshedpur is 12.7 kms or 7.8 miles.
Auto rickshaw stand at the entrance of the station. Entrance of the station the passengers are provided with a taxi stand for the city taxis and private taxi cabs.
Address: Tata Nagar, Khasmahal, Jugsalai, Jamshedpur, Jharkhand 831007
Hotels Near Tatanagar Railway Station
Ramada Jamshedpur : 3.8 km from Tatanagar Rly Station
Ginger Hotel : 2.7 km from Tatanagar Rly Station
The Boulevard Hotel : 3.7 km from Tatanagar Rly Station
AB Palace : 0.8 km from Tatanagar Rly Station