Station Code: R
Raipur railway station phone number is 0771 2528130, 0771 2528131 .
Raipur railway station address is Station Road, Gudhiyari, Raipur, Chhattisgarh 492009
Raipur railway station to raipur airport distance is almost 16km.
Raipur railway station code is R. Raipur Junction is the main railway station serving the city of Raipur.It is only few of the railway stations in India which has been given the grade 'A-1' by the Indian Railways and is one of the highest revenue earning railway stations in India.
This station is one of the prominent stations on the Howrah-Nagpur-Mumbai line. It is also the originating point of the Raipur-Vizianagarm branch line route.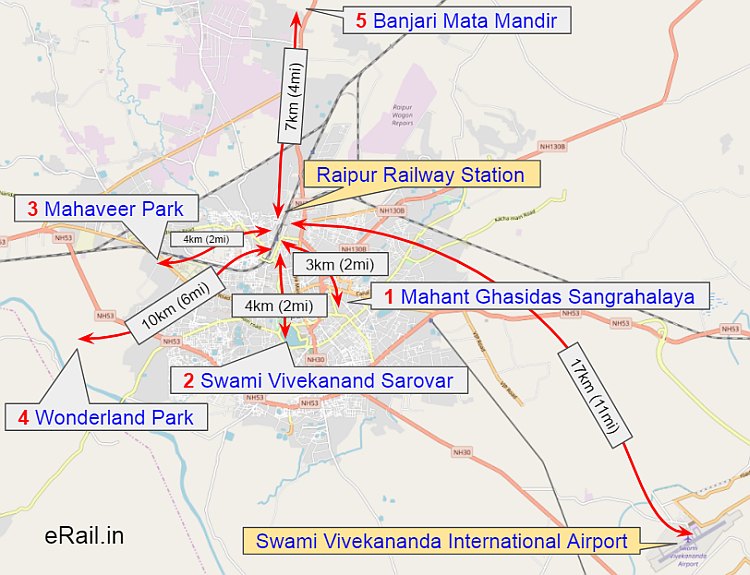 Tourist Places near Raipur railway station
Mahant Ghasidas Sangrahalaya 2.9km from Raipur railway station
Swami Vivekanand Sarovar 3.8km from Raipur railway station
Mahaveer Park 3.9km from Raipur railway station
Wonderland Park 9.7km from Raipur railway station
Banjari Mata Mandir 7km from Raipur railway station