Station Code: ROU
Rourkela railway station phone number is Rourkela Railway Station 0661 2500244, 0661 2500191, 0661 2500171, Station Manager 0661 2510680, Divisional Railway Manager 0661 2530390.
Rourkela railway station address is Rourkela railway station, South Eastern Railway Colony, Chakradharpur, Jharkhand 833102
Rourkela Railway Station code is ROU. It is amongst the top hundred booking stations of Indian Railway.10 trains originate at Rourkela and 101 trains pass through it.It is situated on the Kolkata-Mumbai South Eastern railway line which is a major route connecting the two metros of India. Rourkela is connected to Mumbai, Delhi, Kolkata, Ranchi, Bangalore, Chennai etc.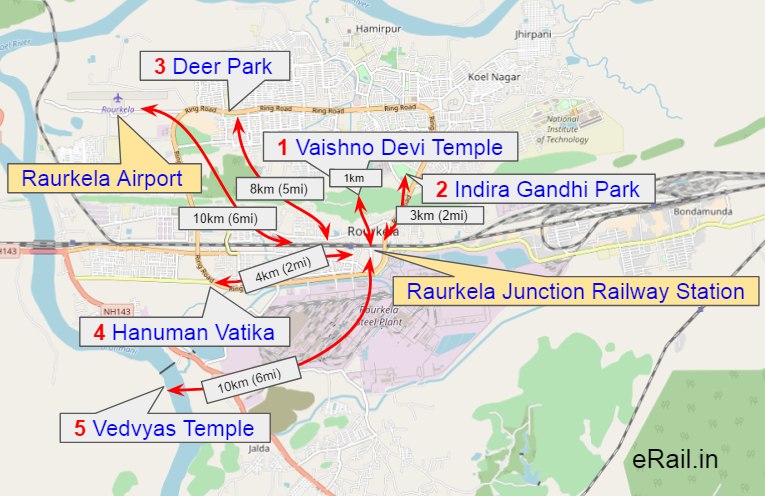 Tourist Places near Rourkela Junction railway station
Vaishno Devi Temple 1km from Rourkela Junction railway station
Indira Gandhi Park 3km from Rourkela Junction railway station
Deer Park 7.7km from Rourkela Junction railway station
Hanuman Vatika 4km from Rourkela Junction railway station
Vedvyas Temple 9.5km from Rourkela Junction railway station