Yeshvantpur Railway Station (YPR)
यशवंतपुर जंक्शन रेलवे स्टेशन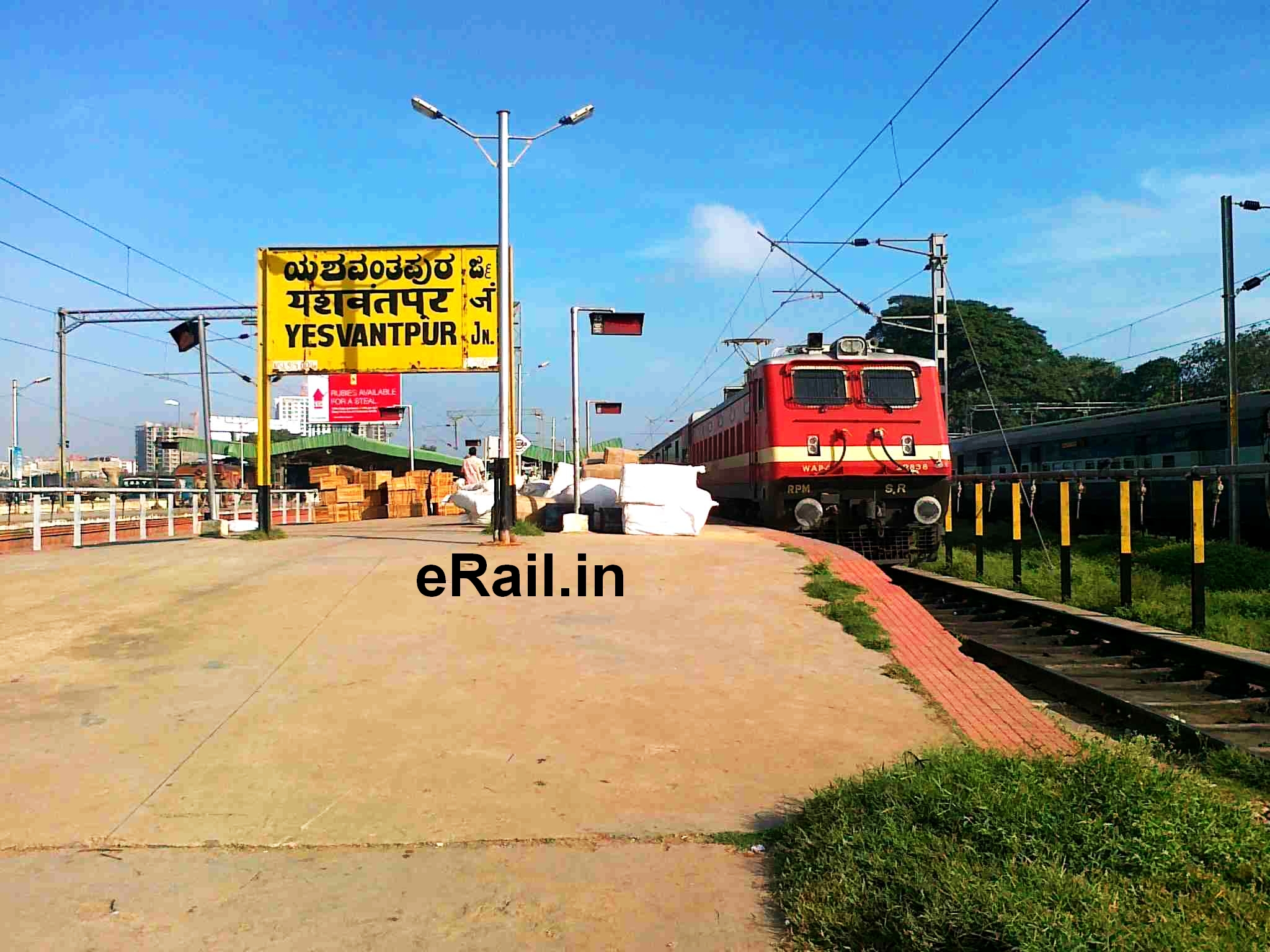 Yesvantpur Junction Railway Station is one of the three important stations which serves the city of Bangalore which is located in Yesvantpur locality. It is one of the developing stations of Bangalore created for reducing the rush at Bangalore City Railway Station.
Yesvantpur Junction Railway Station Code is YPR
Address : Yeshvantpur, Bangalore, Karnataka.
Yesvantpur Junction Railway Station Contact & Helpine number : 080 23377161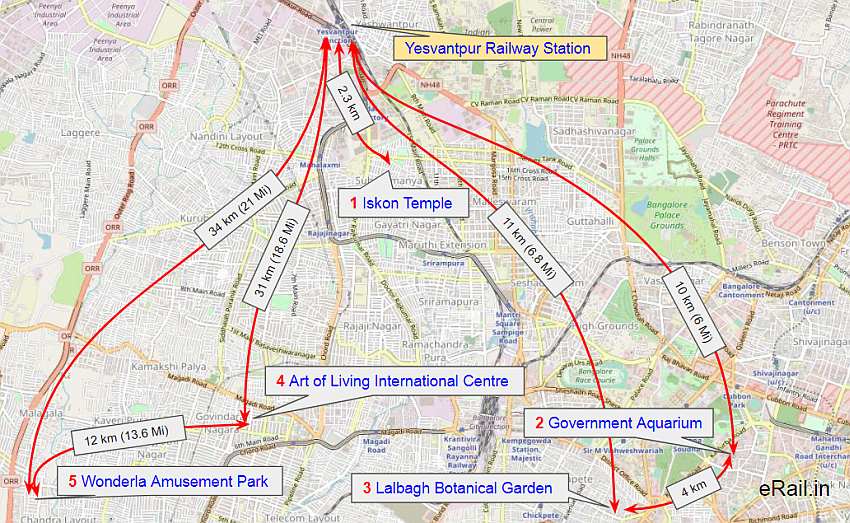 Best Place to Visit Near Yeshvantpur Railway Station
ISKCON Temples : 2.3 km from Yeshvantpur Rly Station
Government Aquarium : 10.4 km from Yeshvantpur Rly Station
Lalbagh Botanical Garden : 12.4 km from Yeshvantpur Rly Station
Art of Living International Centre : 31.2 km from Yeshvantpur Rly Station
Wonderla Amusement Park : 34.1 km from Yeshvantpur Rly Station
| | |
| --- | --- |
| Platforms | 06 |
| Parking | Yes |
| WiFi | Yes |
| Public Transport | Yes |
| Retiring/ Dormitory Rooms | Click here, (How to book) |
| Cloak Room | Yes |
| Restaurants | Yes |
The total Distance between Bangalore Airport and Yeshwantpur Railway Station is 25.8 KM (kilometers) or 16 Miles.
It takes 40 minutes to travel from Yeshwantpur Railway Station Bus Stop to Bangalore Airport.
Distance between Yeshwantpur Bus Stand and Yeshvantpur Railway Station is 4 kms or 2.5 miles. It takes 4 minutes to travel from Yeshvantpur Bus Stand to Yeshwantpur Railway Station.
Auto rickshaw stand at the entrance of the station. Entrance of the station the passengers are provided with a taxi stand for the city taxis and private taxi cabs.
Some other Places to Visit in Bangalore
Hampi - Soaking up the surreal landscapes, sociable travellers' scene and epic ruins in this magical, evocative destination.
Gokarna - Searching for the perfect cove beach in this low-key coastal hideaway, then touring its atmospheric temples.
Kodagu - Savouring aromatic coffee and hiking trails in these temperate, evergreen highlands.
Mysuru - Palace Getting bowled over by one of India's most grandiose structures and touring its glittering halls.
Nagarhole National Park - Spying on lazy tuskers in the forests bordering serene Kabini Lake.
Vijapura - Strolling in the peaceful manicured grounds of exquisite 16th-century Islamic monuments.
Hotels Near Yeshvantpur Railway Station
Hotel Vivanta By Taj : 11.8 km from Yeshvantpur Rly Station
Le Meridien Bangalore : 6.6 km from Yeshvantpur Rly Station
The Oberoi Hotel : 11.1 km from Yeshvantpur Rly Station
ITC Windsor Hotel : 6.6 km from Yeshvantpur Rly Station
Hilton Bangalore Embassy GolfLinks : 17.6 km from Yeshvantpur Rly Station