Station Code: SA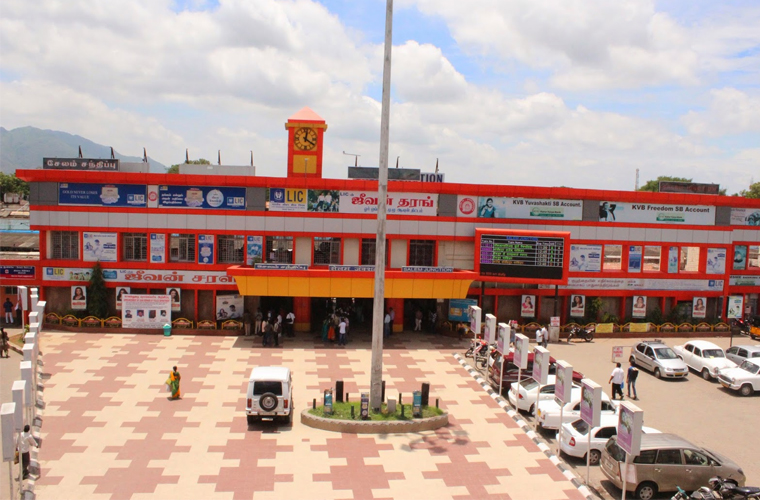 Salem railway station phone number is 0427-2332565.
Salem railway station address is salem railway station, station road, Suramangalam, Salem, Tamil Nadu, India.
Salem railway station to salem bus stand is on walking distance, it's outside the railway station
Salem Junction railway station code is SA. Railway station situated in the Salem city of Tamil Nadu State, India.The station is the headquarters of the Salem railway division of the Southern Railway Zone in the Indian state of Tamil Nadu. It is one of the major transit point in Southern India.
The station has good connectivity with satellite bus terminus and Central Bus Terminus Salem. There Is Available Of Taxi Pickup From Railway Station, The station has subway for every platform and platform bridges with escalators.
Tourist Places near Salem Junction railway station
Sugavaneswarar Temple 6.5km from Salem Junction railway station
Salem 1008 Shiva Temple 11.4km from Salem Junction railway station
Kurumbapatti Zoological Park 13.7km from Salem Junction railway station
Paravasa Ulagam 23.4km from Salem Junction railway station
Jarugumalai Reserved Forest 34km from Salem Junction railway station