Surendranagar Junction Railway Station (SUNR)
सुरेंद्रनगर जंक्शन रेलवे स्टेशन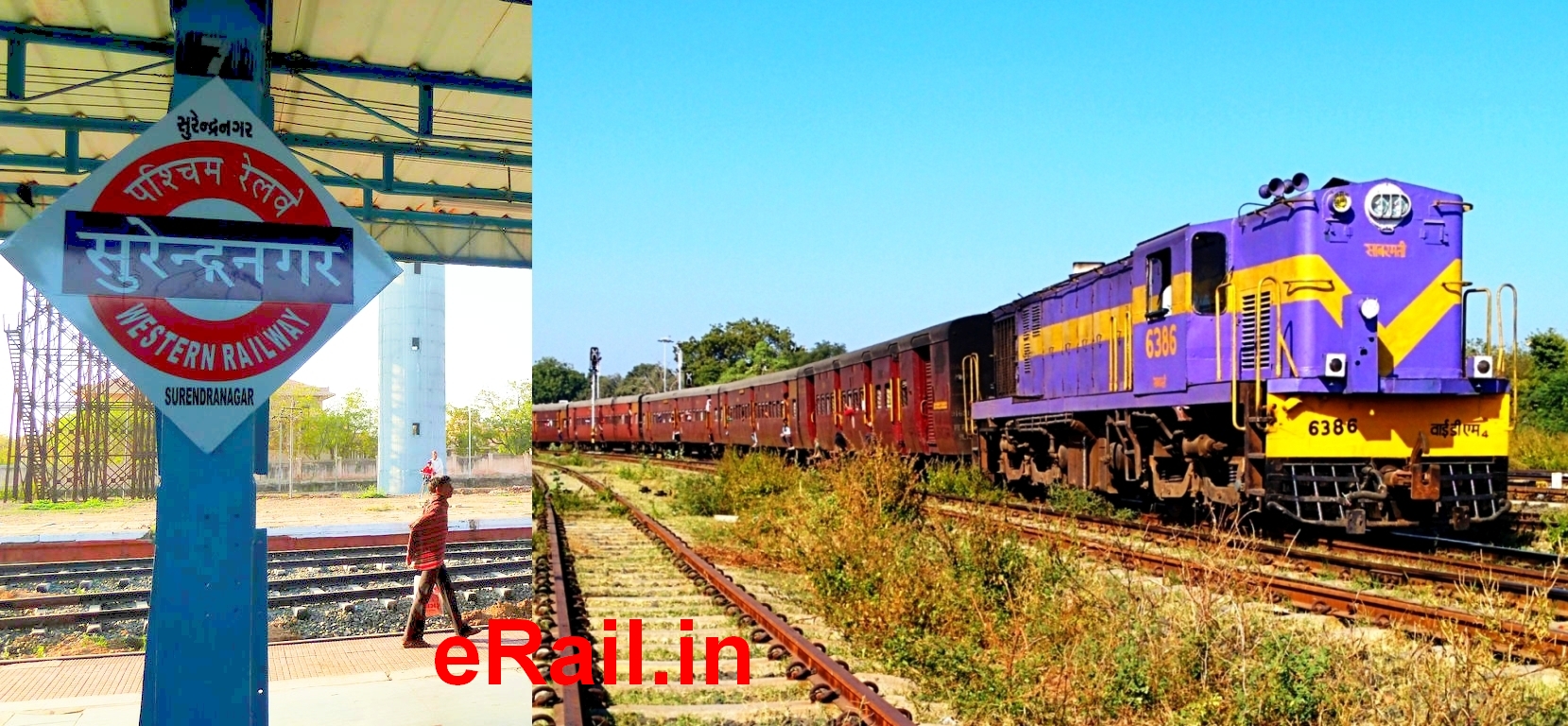 Sir Lakhdhiraji Waghji, who ruled from 1922 until 1948. Sir Waghji acted as a ruler, manager, patron and policeman of the state with great authority. Sir Waghji, like other contemporary rulers of Saurashtra, built roads and a railway network (of seventy miles), connecting Wadhwan and Morbi. Surendranagar-Rajkot section was laid in 1905. Gauge conversion of Viramgam-Hapa section via Surendranagar, Wankaner was completed by 1980. Morvi State Railway was merged into the Western Railway on 5 November 1951.
About 35 passenger trains arrive at this station daily. There were trains Mumbai, Delhi, Visakhapatnam, Secunderabad, Nagpur, Howrah, Kamakhya, Rajkot, Gandhidham, Wankaner etc.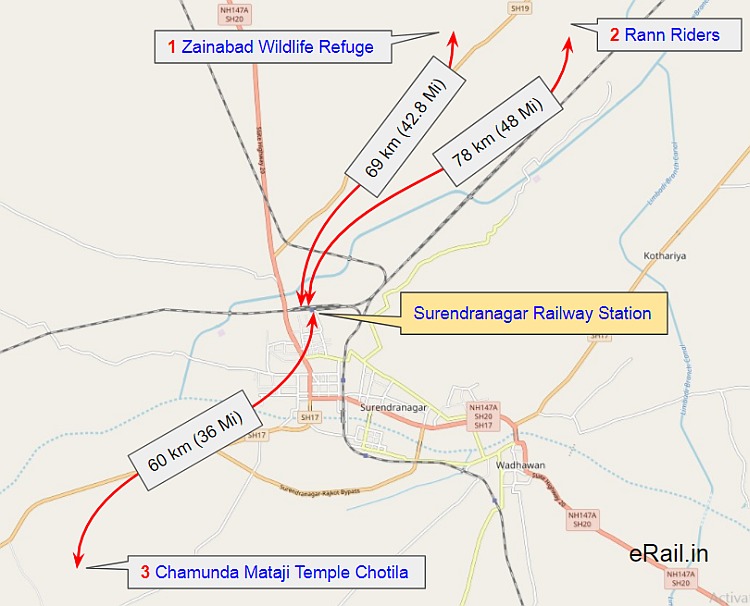 Best Place to Visit Near Surendranagar Railway Station
Chamunda Mataji Temple Chotila : 60.2 kms from Surendranagar Rly Station
Zainabad Wildlife Refuge : 69.0 kms from Surendranagar Rly Station
Rann Riders : 78.0 kms from Surendranagar Rly Station
| | |
| --- | --- |
| Platforms | 04 |
| Parking | Yes |
| WiFi | No |
| Public Transport | Yes |
| Retiring/ Dormitory Rooms | No, (How to book) |
| Cloak Room | Yes |
| Restaurants | No |
Distance between Surendranagar Railway Station and Rajkot Airport Terminal is approx 100 kms or 63.1 miles. It takes 20 minutes to travel from Surendranagar Airport to Surendranagar Railway Station.
Distance between Surendranagar Central Bus Station and Surendranagar Railway Station is 1.9 kms or 1 miles.
Auto rickshaw stand at the entrance of the station. Entrance of the station the passengers are provided with a taxi stand for the city taxis and private taxi cabs.
Location: Station Road, Surendranagar, Gujarat Pin - 363001
Hotels Near Surendranagar Railway Station
Bhavna Resort & Farm : 60.0 km from Surendranagar Rly Station
Hotel Saturn Residency : 750 m from Surendranagar Rly Station