Tirunelveli Railway Station (TEN)
तिरुनेलवेली रेलवे स्टेशन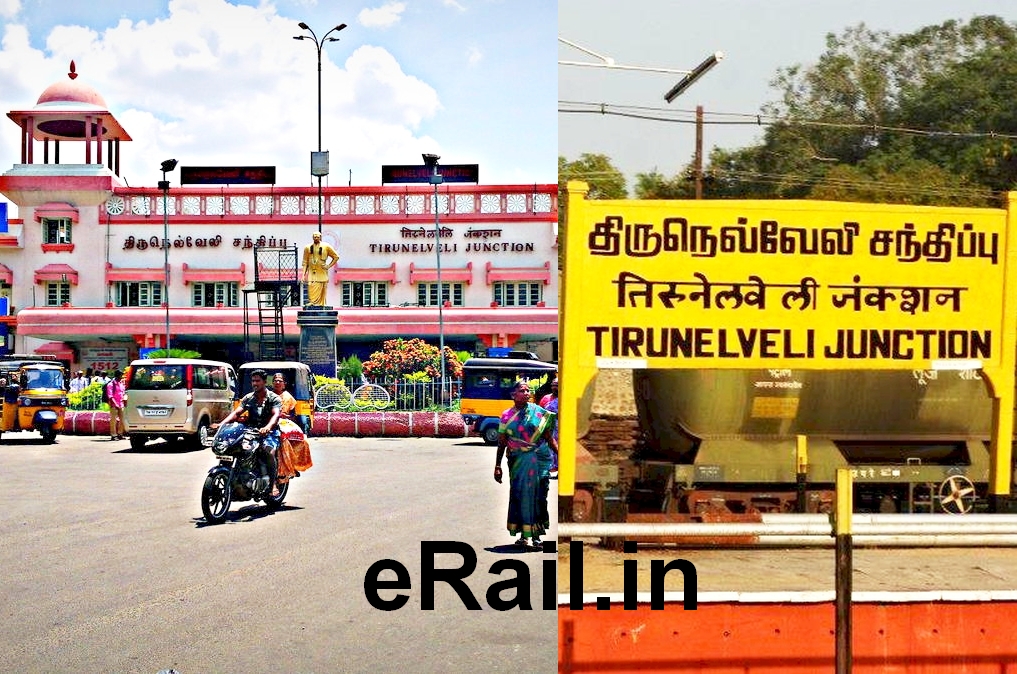 Tirunelveli Junction railway station (station code TEN) serves the city of Tirunelveli in the Indian state of Tamil Nadu and is owned by the Madurai Railway division. The Nellai Express - a super-fast train connecting Tirunelveli and Chennai Egmore - runs packed almost throughout the year. Any train passing through the station halts at one of the five platforms, regardless of destination.
Tirunelveli Junction is one of the oldest and most popular stations on the Indian Railway network.It was built in the year 1893. it is one of the Famous Junction in Tamil Nadu.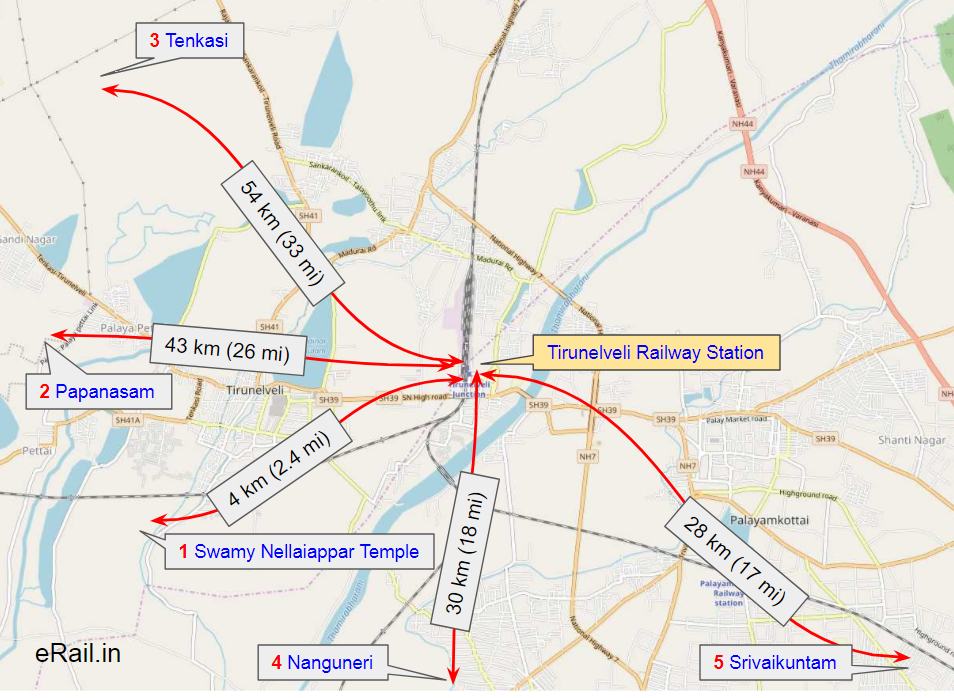 Best Place to Visit Near Tirunelveli Railway Station
Swamy Nellaiappar Temple : 4.2 km from Tirunelveli Rly Station
Papanasam : 47.2 km from Tirunelveli Rly Station
Tenkasi : 53.9 km from Tirunelveli Rly Station
Srivaikuntam : 27.9 km from Tirunelveli Rly Station
Nanguneri : 30.4 km from Tirunelveli Rly Station
| | |
| --- | --- |
| Platforms | 05 |
| Parking | Yes |
| WiFi | Yes |
| Public Transport | Yes |
| Retiring/ Dormitory Rooms | Click here, (How to book) |
| Cloak Room | Yes |
| Restaurants | Yes |
Distance between Tuticorin Airport and Tirunelveli Railway Station is 39 kms or 24.2 miles. It takes 46 minutes to travel from Tuticorin Airport to Tirunelveli Railway Station.
Distance between Tirunelveli Railway Station and Tirunelveli Bus Stand is 6 kms or 3.7 miles. It takes 7 minutes to travel from Tirunelveli Railway Station to Tirunelveli Bus Stand.
Auto rickshaw stand at the entrance of the station. Entrance of the station the passengers are provided with a taxi stand for the city taxis and private taxi cabs.
Location: Railway Feeder Road, Balabagya Nagar South, Tirunelveli Town, Tamil Nadu - 627001
Hotels Near Tirunelveli Railway Station
MNH Royal Park : 1.6 km from Tirunelveli Rly Station
AAR Royal Park : 5.8 km from Tirunelveli Rly Station
AppletTree : 2.3 km from Tirunelveli Rly Station
RR Inn : 1.6 km from Tirunelveli Rly Station